This is one of the most "American" Themed of a River Steamboat Cruise We have Ever Seen!
Embark on a Mississippi River adventure through mid-America.!
Our American River BBQ Challenge pits regional barbeque enthusiasts against our talented culinary teams throughout each voyage.
The styles of American barbeque are varied and numerous, and guests on these special itineraries will get to taste a little piece of America — with the winner to be determined by guests.
Take in the savory scents that enrich the air from these masters' smokers — authentic Americana at its finest. 
You won't want to miss these cruises! 
Participants: 
Up in Smoke BBQ, New Madrid, MO

Pat's BBQ & Catering, Cape Girardeau, MO

Smokin Double Barrels, Chester, IL

American Queen Steamboat Company culinary team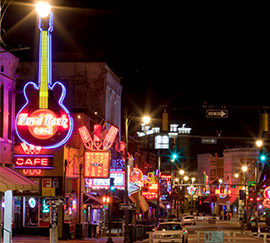 Memphis to Alton (St. Louis)
(or reverse)
Three barbeque masters — from New Madrid and Cape Girardeau, Missouri, and Chester, Illinois — have been hand-picked to participate in our festivities. The best of the best in the barbeque business create unique experiences in each port along the way. Guests will indulge in each authentic, local culinary craft, and then rate each participant — including the American Queen Steamboat Company culinary team. At the conclusion of each journey, the winner will be announced, as chosen by our guests.
VESSEL:
American Queen

DATE: Jul 19
FARES FROM:   $2,099 $1,899 per person*
VESSEL:
American Countess

DATES: May 24, Aug 23
FARES FROM:  $2,099   $1,899 per person*
VESSEL:
American Duchess

DATES: Sep 27, Oct 18
FARES FROM:$2,399  $2,199 per person*
There are only five dates available for this themed voyage!
Book early and save up to $400 per stateroom.
Latest posts by Don Korta
(see all)