Cruise Canada's Southern Coast with Victory Cruise Lines!
Victory Cruise Lines is your first choice for immersive and all-inclusive coastal cruising. Our shore excursions are led by knowledgeable local guides and provide meaningful opportunities to uncover the rich history and fascinating cultures of the destinations you visit. Our remarkable itineraries include time to explore lovely towns where you can enjoy shopping, stroll along the docks, or relax in waterfront parks. We go all out to give you the opportunity to see and experience it all, at a pace that suites your needs and tastes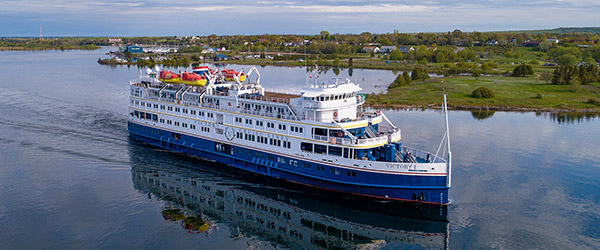 Discover the plentiful charms of the Maritime provinces and French Canada as we sweep along the majestic Atlantic Coast toward the St. Lawrence Seaway. From rocky shorelines cloaked in evergreens to boundless blue sky, embrace the journey to each historic port. Urban adventures in many of Canada's most beloved locales await on shore.
On Board the M/V Victory II 
Bar Harbor, Maine, to Niagara Falls, Ontario
Fares from 

$4,899 

$4,299 per person
pp + port charges

Double occupancy
Port Charges $599 / Gratuities $16.50 per day
The sunrise greets this magical port on Mount Desert Island before any other place in America during fall. An encircling landscape of granite gorgeously sculpted by eons is the breathtaking backdrop for a community rooted in tradition and a true sense of place.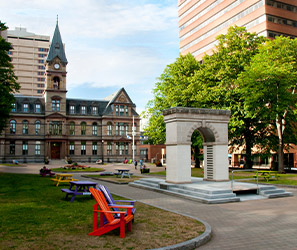 Coastal living, rugged wilderness and urban polish converge around Nova Scotia's capital. Drink in the lively mix of historic and modern in the beating heart of this lively seaport. Bustling streets slope down toward indigo brine and oceanic splendor, stretching east into oblivion.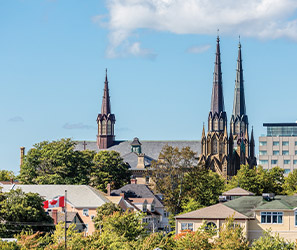 From "Anne of Green Gables'" red-earthed muse sprouts opportunity for exploration. Charlottetown, planted within the Garden of the Gulf, invites travelers to rollick in whimsical architecture and rose-gold shorelines. A charming city center boasts the boons of a port community. Stroll through downtown and discover the seduction of ocean-to-table cuisine.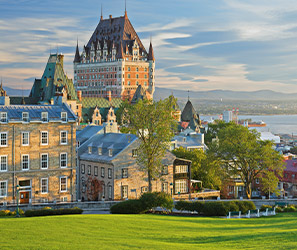 The old-world charm of this ramparted enclave beckons visitors from around the globe. From a raised mound of earth, Château Frontenac towers toward the heavens over Upper Town, evoking the grandeur of a country estate. Within moments, you'll feel as if you were whisked across the Atlantic for a whirlwind European getaway.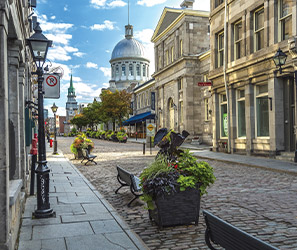 In considering metropolitan sophistication, Montreal comes immediately to mind. As a mountainous river island in an archipelago, its geography is as diverse as its population. Every traveler is sure to find something to love in this sensational destination.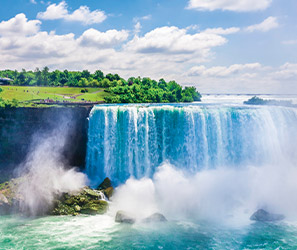 Niagara Falls/Port Colborne
See Earth's raw power on full display during an unforgettable encounter with a natural wonder of the world. Thoughts swirl in the surreal roar of rushing water as it crashes into the jade-green lake below. This North American natural wonder is a short drive from Port Colborne.
Important reminder: Embracing the unexpected is part of the fun of travelling. Programs and schedules may change due to weather, tides, local circumstances and venue changes. A measure of flexibility is something all of us must bring to a voyage.
Latest posts by Don Korta
(see all)