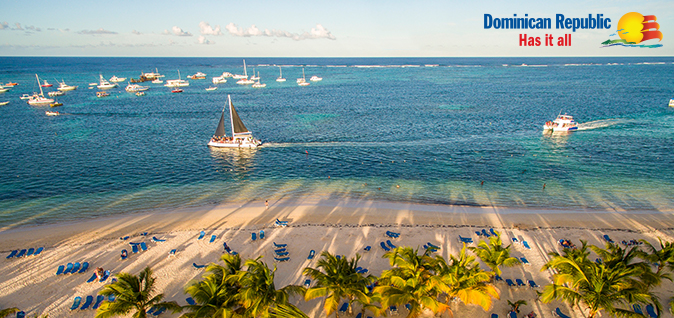 Give in to the pull of Dominican Republic!


The lure of travel. It's like a magnetic pull. That need to get out there and feel wonder again. In a place like Dominican Republic. Immersive. Indulgent. And now, worry-free thanks to our free health coverage plan – the only country in the Caribbean offering you that peace of mind. Along with new safety measures on all of our properties. Which makes it easy to give in to that feeling you need to feel.
Some of the new measures include temperature checks, social distancing requirements, and no need to provide a negative PCR or COVID-19 test upon arrival. Instead, airports and other ports of entry will administer a quick, aleatory breath test to between 3% and 10% of passengers, and all those who present symptoms, upon arrival.
Testing Offerings: The Dominican Republic Ministry of Tourism is diligently working in coordination with the Dominican Government and the private sector to develop a comprehensive plan to address the CDC's new protocols requiring travelers as of January 26, 2021 returning to the U.S. to present proof of a negative COVID-19 or antigen test prior to departure. Following the launch of the Recovery of Tourism plan in September the Dominican Republic Ministry of Tourism worked to establish a series of PCR testing sites for tourists throughout the country. As of now, tourists can make an appointment for the PCR test sample collection through select channels; click here for more information. To inquire about specific testing offerings at your resort we recommend contacting your resort directly.
The Dominican Republic is also the only country in the region currently offering a free health coverage plan to ALL international tourists arriving on commercial flights and staying at a hotel on or before March 31, 2021. In the event of an infection or exposure to COVID-19, the travel assistance plan will cover medical attention by specialists, medical transfers, transfer of a relative, penalty for airfare changes, lodging for prolonged stays and more. For more information, click here.
Start planning your next escape and give in to that magnetic pull of Dominican Republic.
#OPENDR
WHY DOMINICAN REPUBLIC?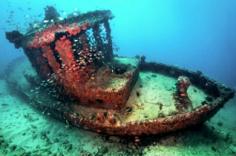 ADVENTURE
Explore coral reefs, caves, remains of galleons, shipwrecks, and a world of multicolored marine life. Surf or paraglide over those same waters. Horseback ride along the hills and colorful villages of the DR or leisurely golf some of the most magnificent coursses in the Caribbean. Dominican Republic has it all.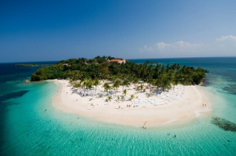 BEACHES
White sand beaches that seem to endlessly run into the horizon, punctuated with slim coconut trees reaching the skies: it's what the Dominican Republic is best known for. Explore over 200 beaches ranging from a brilliant white to a handful of black sand stretching southwest.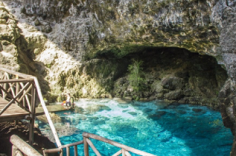 CENOTES & SPRINGS
Tucked inside lush rainforests, cenotes and spring-fed pools are breathtaking in color—sparkling, clear turquoise and emerald—and offer refreshing, cold swims in nature. With so many lush hills, you're bound to find your favorite natural pool.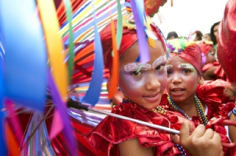 CULTURE
Known as the cradle of the Americas, the Dominican Republic boasts local cluture across its cities and provinces. From churches to museums, theaters to award winning cigars and the DR's favorite sport of baseball, there's much to uncover.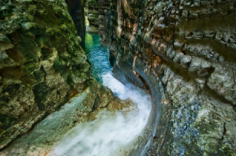 NATURE
Whether you're looking for hiking, bird watching, or flora expeditions, the DR's protected areas should cover many aspects of your to-do list. Abundant rivers in these areas also lead to numerous waterfalls, some of which offer adrenaline-packed hiking adventures.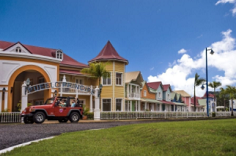 LEISURE
There is an abundance of leisure activities across the island from gambling to parks to shopping. Meander in colorful produce markets, present in every town and brimming with abundant fruits and vegetables. Pick up amber or larimar jewelry, cigars, chocolate, coffee, or a flask of mamajuana.
TERMS & CONDITIONS
Tours operated by Apple Vacations. Information is accurate at time of publication and is subject to changes, exceptions, cancellation charges and restrictions. Not responsible for errors or omissions in the publication of this information. Valid for new bookings only. All offers are subject to change with or without notice. Additional restrictions may apply. All Exclusive Nonstop Vacation Flights purchased through Apple Vacations are operated by ALG Vacations Corp. Bookings are subject to the current Apple Vacations terms and conditions. Apple Vacations materials (including but not limited to, names, trademark, service marks, logos, marketing materials, etc.) shall not be used, reproduced, transmitted or distributed in any way, except with the express written consent of Apple Vacations. CST2139014-20.
For Additional Information & Details, Contact Destinations with Character Travel Today!
The next time you're looking to book a trip, no matter what the Destination, 
Contact Destinations with Character Travel
a "A Family Owned & Operated – Disney Earmarked Travel Agency"
& Leave The Booking To Us!
"Family Owned & Operated"
www.destinationswithcharacter.com
Latest posts by Don Korta
(see all)