Apple Vacations Offering Up To 40% in Los Cabos
Current Offer: Save up to 40% in Los Cabos
At the tip of the Baja Peninsula, land ends and the Gulf of California and Pacific Ocean begin.
Sparkling waters, jagged cliffs, desert landscape, and rugged mountains all come together in a wash of vibrant color in Los Cabos.
Cabo San Lucas is a favorite beach destination and a celebrity hot spot.
Few places can compete with Cabos championship golf and deep sea fishing.
Tone it down in San Jose del Cabo, an artsy, relaxed town reminiscent of an older time.
In Puerto Los Cabos, three miles of white sand and elaborate oceanfront properties set the stage for a luxurious vacation.
Between them all is the Corridor, a 20-mile stretch of high-end resorts and world-class golf.
The world-famous rock formation El Arco is a must-see and provides stunning views and an up-close experience with marine life.
Fan-Favorite Experiences in Los Cabos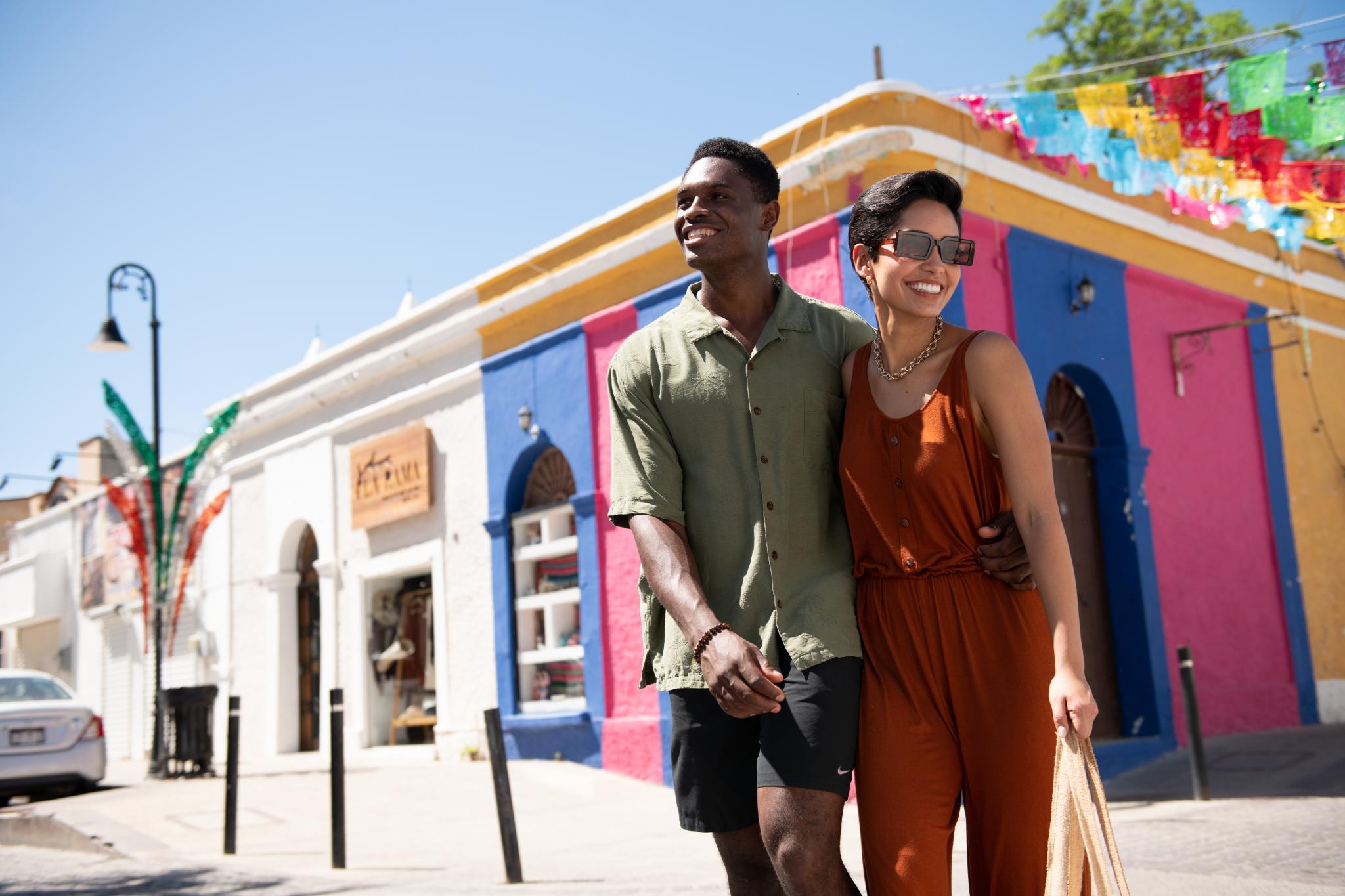 SAN JOSÉ DEL CABO
San José del Cabo is a city that will build a bridge straight to the heart, with its historical buildings, artistic corridors, exquisite gastronomic proposals and vibrant nights. Browse through works from around the world in the art district, visit the historic Mission founded around 1730, then end your night at any of the amazing restaurants and cantinas.
THE AMAZING TENORS: 'SPANISH SUNG HERE'
Get ready for a magical event. Senses, emotions and flavors will come together offering a unique experience in Cabo San Lucas. Experience a private concert delivered by humpback whale as you sail along the Pacific Ocean and watch for incredible sea life during this unforgettable whale watching adventure in Cabo.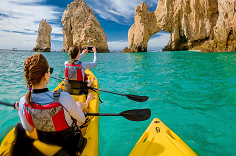 THE CABO ARCH
The distinctive landmark of Cabo San Lucas is the rugged taffy-colored El Arco (The Arch) rock formation that erupts from the sea at the tip of the Baja Peninsula, where the Pacific Ocean meets the Sea of Cortez. Enjoy views of the iconic golden arch while passing lazy sea lions basking on the rocks.
TODOS SANTOS
Travel in time and explore Todos Santos, one of the most picturesque villages of Baja California Sur. Tap into history and get a chance to talk face to face with the local artists in their studios and galleries, enjoy a BajaMed meal at Jazamango and stop at sunset for a breathtaking view of the sea from the bar of the Hotel San Cristóbal.
MOUNTAIN BIKING
Whether you're an experienced cyclist or a first-time mountain biker, you can explore the Baja California outback with a mountain bike excursion in Rancho San Cristobal. Ride through the impressive landscape for an up-close introduction to the flora and fauna that flourish in the dry environment with stunning views and the fresh ocean breeze.
EL TRIUNFO (GOLD ROUTE)
This is a journey through time, a blast to the past where character and effort conquered the desert to receive the bonanza with which El Triunfo was founded. Tour the Ruta de Oro (Golden Route) with freshly roasted coffee and artisanal bread, then walk through the history of the town of El Triunfo. Learn about native crops and enjoy the sunset with a drink of local favorite mezcal.
TERMS & CONDITIONS
Tours operated by Apple Vacations. Apple Vacations is not responsible for errors or omissions. Bookings are subject to the current Apple Vacations terms and conditions. Apple Vacations materials (including, but not limited to, names, trademark, service marks, logos, marketing materials, etc.) shall not be used, reproduced, transmitted or distributed in any way, except with the express written consent of Apple Vacations. CST #2139014-20.
To Book your Relaxing Vacation, please contact
and one of our Experienced Travel Consultants will handle all of your needs!
Don't forget to ask about Protecting Your Vacation with Travel Protection!
Today To Plan Your Next Vacation Adventure!
"Come Experience How Much We Care About Your Travels"